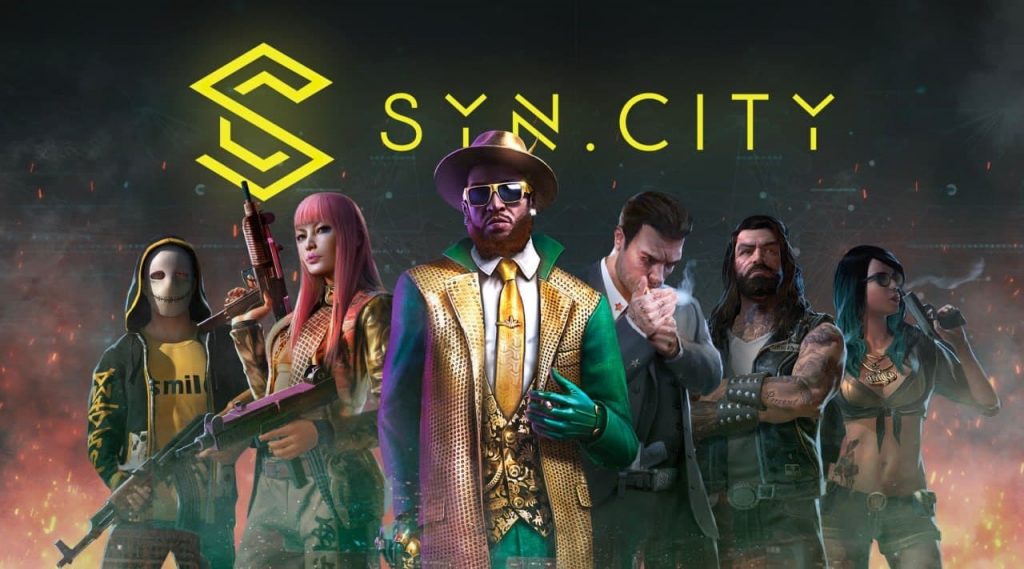 Spelontwikkelaar rolt exclusieve Limited-Edition NFT Collections uit
[Singapore, Singapore] 6 dec. 2021 – Play-to-earn blockchain game SYN CITY zal zijn Binance maffia metaverse lanceren via de Binance Initial Game Offering (IGO) op 9 december 4 pm UTC. Als onderdeel van deze lancering zal het SYN CITY-team een lijst met limited-edition NFT's en andere in-game assets aanbieden die speciaal zijn ontworpen voor Binance.
Het concept van Initial Game Offerings (IGO) heeft de afgelopen maanden veel tractie gekregen. Alle IGO's zijn exclusief voor Binance, waar top-tier blockchain games hun NFT-collecties droppen op het Binance NFT-platform. Deze collecties kunnen op de markt komen via veilingen, verkoop tegen een vaste prijs, mystery boxes, en meer. Binance staat game-ontwikkelaars toe om meerdere rondes van IGO's te installeren voor hun aankomende games. Dit helpt makers onbeperkte activa aan te bieden in elke ronde via flexibele prijsstructuren.
IGO's zijn beperkt tot gaming, dus alle gedropte inhoud op het Binance NFT-platform mag alleen in-game activa bevatten. Dit kunnen activa zijn zoals ervaringspunten, toegangspassen, legendarische wapens, skins, en exclusieve in-game items voor de Binance gemeenschap.
SYN CITY, een free-to-play game opgericht door Tron's voormalige Head of Business Roy Liu, is het eerste blockchain-spel met een syndicaat- en maffia-thema. De voorgestelde "maffia metaverse" zal een uniek bestuurssysteem introduceren genaamd Mafia-as-a-DAO (MaaD). MaaD stimuleert elke speler en stelt hen in staat om lid te worden van hun eigen syndicaten of deze op te richten. De ontwikkelaars van SYN CITY zijn gameveteranen van Disney, Ubisoft, Roblox, EA en Gameloft.
SYN CITY is historisch en uniek met zijn aanpak als een volledig free-to-play en play-to-earn game. Daarom heeft SYN CITY de steun gekregen van verschillende prominente investeerders en VC-firma's. Dagen voor de genesis-lancering van SYN CITY leidden Twitch-medeoprichter Justin Kan en Robin Chan's Goat Capital een financieringsronde van $ 8 miljoen, met extra financiële steun van Spartan Group, Hack VC, A&T Capital, Animoca Brands, en meer.
Over SYN CITY
SYN CITY is het eerste "maffia metaverse" spel gebouwd voor de blockchain. Gebouwd door een team van ervaren game-ontwikkelaars, brengt SYN CITY de maffia en syndicaat-stijl gameplay op de keten terwijl het een unieke in-game governance functie introduceert genaamd Maffia-as-a-DAO (MaaD). De eigen token van het platform, SYN, biedt spelers toegang tot verschillende mogelijkheden om te verdienen, zoals evenementen en governance beloningen. Gamers kunnen deelnemen aan dagelijkse evenementen, waaronder PvP, PvE, en Syndicaat-gebaseerde wedstrijden zoals cross-chain toernooien.
Perscontact
Het bericht Mafia Metaverse SYN CITY onthult eerste spelaanbod op Binance NFT verscheen eerst op CryptoClan.