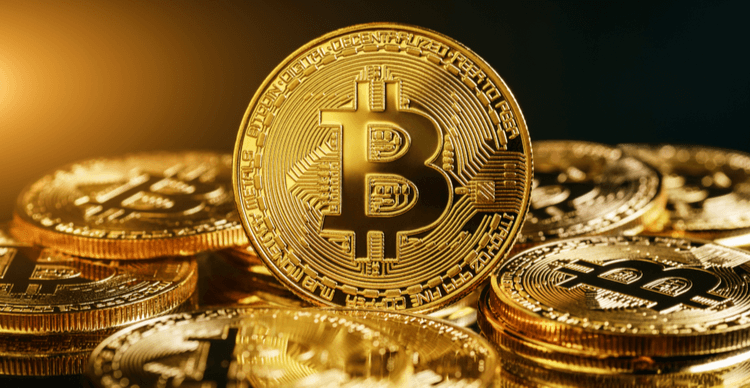 Het nieuws over de eerste Bitcoin futures ETF's goedkeuringen in de Verenigde Staten heeft de prijs van Bitcoin waarschijnlijk ook gestimuleerd
De Bitcoin prijs steeg op de grote handelsplatforms naar een gemiddelde van 60.018 dollar, waarbij de nummer één crypto qua marktkapitalisatie het hoogste prijsniveau in zes maanden bereikte.
De toonaangevende digitale activa pushte tijdens de vroege handelssessie op vrijdag voorbij de belangrijkste weerstand zo rond de 59.800 dollar, dit te midden van toegenomen aankopen als gevolg van het nieuws dat de Amerikaanse SEC eindelijk de eerste Bitcoin (BTC) futures ETF in de Verenigde Staten zal goedkeuren.
Het BTC/USD handelspaar is in oktober 34,4% qua winst gestegen om zo haar verlies van 8% in september te doen vergeten. De on-chain data analyse provider Glassnode merkte hierbij alsmede op dat de prijsbeweging van Bitcoin naar de 60.000 dollar 99,02% van alle BTC portfolio's in winst omzette.
With #Bitcoin attacking $60k once again, only 0.98% of the circulating supply was last spent at higher prices.

Owners of this 185,816 $BTC HODLed throughout all the volatility, the ups, and the downs of the last 6 months.

99.02% of all $BTC supply is now in profit. pic.twitter.com/B7C8QUX5r3

— glassnode (@glassnode) October 15, 2021
Positief nieuws drijft de Bitcoin prijs op
Bitcoin's run op vrijdag naar piekprijzen boven de 60.000 dollar komt te midden van een samenvloeiing van positief nieuws in oktober. Nadat het eind september naar een dieptepunt van 40.000 dollar was gezakt, begon de Bitcoin prijs erna aan een reeks van hogere prijsbewegingen toen de whales deze dip gingen uitbuitten door posities te verzamelen.
De opmerkingen van de Fed voorzitter Jerome Powell en de SEC voorzitter Gary Gensler dat de Verenigde Staten het harde optreden van China tegen crypto niet willen weerspiegelen, werkten alsmede in het voordeel van de bulls.
Cathie Wood, wiens ARK Invest een voorstel voor een Bitcoin futures ETF heeft ingediend, zegt dat instellingen de Bitcoin prijs tot 500.000 dollar kunnen vertienvoudigen. Volgens de belegger zou een toewijzing van slechts 5% van instellingen over de hele wereld voldoende zijn om de waarde van BTC naar de grens van een half miljoen dollar op te jagen.
Hoewel de prijs van Bitcoin sindsdien tot onder de 60.000 dollar is gezakt, blijft deze in een positief traject met intraday winsten die momenteel zo rond de 3% liggen.
BTC verandert, volgens gegevens van CoinGecko, op het moment van schrijven zo rond de 59.320 dollar van eigenaar. Waarmee de huidige waarde van de crypto ongeveer 8% minder is dan de recordprijs van 64.805 dollar die op 14 april 2021 geregistreerd werd.
The post Bitcoin prijs is nu 60.000 dollar terwijl Cathie Wood tienvoudige voorspelt appeared first on Cryptostart.