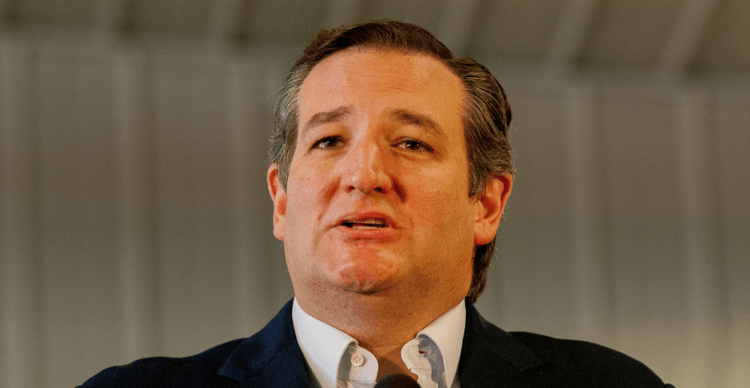 In plaats van het aardgas te verbranden, wil senator Ted Cruz het naar Bitcoin mining leiden
Bitcoin miners kunnen het overvloedige aardgas dat door affakkelen verspild wordt voor 'productief gebruik' gebruiken en zo het milieu helpen, zei de Amerikaanse senator Ted Cruz afgelopen vrijdag.
Texas is momenteel één van de topbestemmingen voor Bitcoin miners, dit vooral na China's harde optreden tegen cryptomining en -handel.
Naast de goedkope en gemakkelijk verkrijgbare windenergie kunnen miners eveneens van een ander soort energiebron profiteren, namelijk het natuurlijk gas dat de industrie 'verbrandt' om te voorkomen dat er tijdens de oliewinning druk in de reservoirs ontstaat.
Bitcoin mining is 'productief'
Cruz merkte op 8 oktober tijdens zijn toespraak op de Texas Blockchain Summit op dat Texas voor ongeveer 50% van het 'afgefakkelde' gas verantwoordelijk is; wat een enorme hoeveelheid energie is die volgens hem niet verloren mag gaan.
Deze verspilling komt volgens Cruz door een gebrek aan transmissie apparatuur tot stand die nodig is om het aardgas op te vangen en het naar gebieden te leiden waar het zoals het hoort gebruikt zou moeten worden.
"Gebruik die kracht om Bitcoin te minen", drong de Texaanse politicus aan, eraan toevoegend dat dit een actie is die het milieu onmiddellijk zou kunnen helpen.
"… in plaats van het aardgas af te fakkelen, zet je het dan productief in", merkte hij op.
Deze energie zou ook op het elektriciteitsnet aangesloten kunnen worden, waardoor er reserves ontstaan waaruit andere kritische toepassingen stroom kunnen halen, voegde Cruz eraan toe.
Bitcoin heeft volgens de Amerikaanse politicus het potentieel om wereldwijd erg belangrijk te zijn, en dan vooral op de vele "plaatsen op aarde alwaar de zon veel schijnt en de wind veel waait, maar er geen hoogspanningslijnen zijn en het ook niet economisch haalbaar is om die energie te gebruiken".
Nic Carter, de oprichter van CoinMetrics, vatte de toespraak van senator Ted Cruz samen waarin hij voor het gebruik van Bitcoin mining pleitte:
Sen. Cruz makes 3 key points

– Miners can mine off grid by mitigating waste nat gas (byproduct of oil extraction)

– Miners can participate in demand response and give energy back to grid when most needed

– Miners can take advantage of stranded renewables

— nic carter (@nic__carter) October 10, 2021
Cruz zijn opmerkingen over Bitcoin mining waren zeer verhelderd en zijn een geweldige reclameboodschap voor Bitcoin, die vaak bekritiseerd wordt omdat het een enorme energieverbruiker is.
The post Bitcoin mining kan volgens Amerikaanse senator 'verspild' aardgas gebruiken appeared first on Cryptostart.